BUS
| | |
| --- | --- |
| Destinasi | Fare |
| Kuala Lumpur - Kangar | RM 35.00 |
| Singapura - Kangar | RM 80.00 |
| Kluang,Johor - Kangar | RM 40.00 |
| Kuala Terengganu - Kangar | RM 38.00 |
| Kota Bharu - Kangar | RM 35.00 |
| Seremban - Kangar | RM 33.00 |
TAXI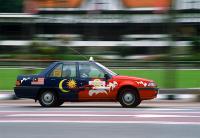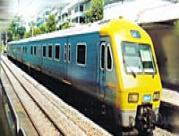 | | |
| --- | --- |
| Destinasi | Fare |
| Kuala Lumpur - Kangar | RM 450.00 |
| Ipoh - Kangar | RM 300.00 |
| Alor Setar - Kangar | RM 30.00 |
| Padang Besar - Kangar | RM 150.00 |
| Kuala Perlis - Kangar | RM 10.00 |
TRAIN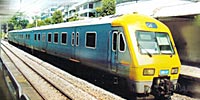 Keretapi Tanah Melayu (KTM) provide comfortable service. Arau is the centre of train stop. To Kangar, the journey from Arau is takes about 20 minutes.
Express Senandung Langkawi
Kuala Lumpur ke Arau
RM62.00(Class I-upper BED)
RM70.00(Class I-lowerBED)
RM31.00(Class II-seat)
RM38.00(Class II-upper BED)
RM41.00(Class II-lower BED)
RM18.00(Economy-seat)
FERRY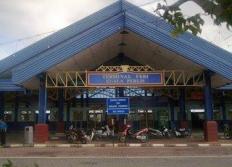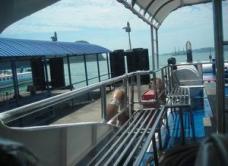 The ferry service between Kuala Perlis and Langkawi Island is on daily basis, starting at 7.00 am and ends at 7.00 pm. Each trip will take 45 minutes. The fare is RM18.00 for adult and RM15.00 for children.
AIRPLANE
Direct air service to Perlis is not available. Tourists have to go through Alor Setar and from Alor Setar, they need to rent a car to Kangar. It will take about 45 minutes. Taxi fare is RM 35.00 per car.